While many industries and companies have been hit by the pandemic, the luxury real estate market has grown and will continue to grow during 2022. Many wealthy buyers try to modernize the spaces in their luxury residences. They also prefer huge spaces and living outdoors, with more amenities and in more remote places.

These wealthy consumers are expected to continue changing their property priorities to give their families more privacy, safety, comfort and security.
Винос: According to Luxury Portfolio International (LPI) research, 2021 will be considered as one of the most stable years for the luxury residential real estate market in the whole history.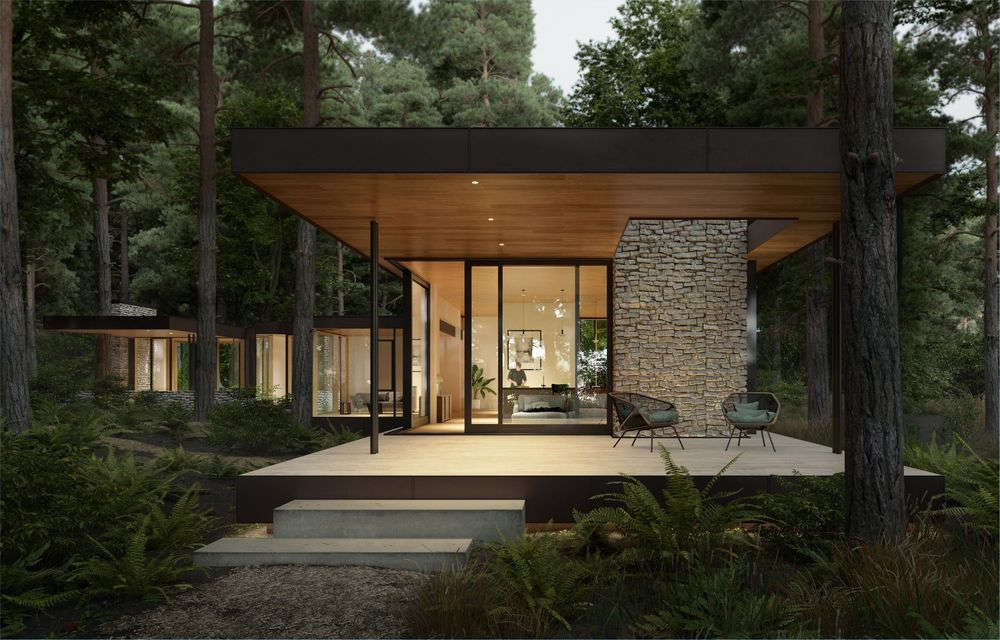 Ecological Sustainability while Choosing Houses
According to Luxury Portfolio International (LPI) research and report*, the main feature of luxury houses is ecological sustainability and buyers are ready to pay more in order to have functions and utilities which may be used in future.
75% of luxury house buyers choose their new houses with ecological sustainability. The researches show the increase of numbers of wealthy sellers of luxury estate all over the world.
"After hard year in the sphere of luxury real estate we expect a certain balance to be restored", announced Mickey Alam Khan, the President of LPI. "2020 and 2021 were actually paralyzed due to pandemic hit. Pandemic insanity which brought us to overheated markets goes down. In 2022 there will be more luxury sellers than in 2021, while the amount of luxury units will decrease, the demand will remain high and in 2022 a new 'healthy' period will start in the sphere of luxury real estate".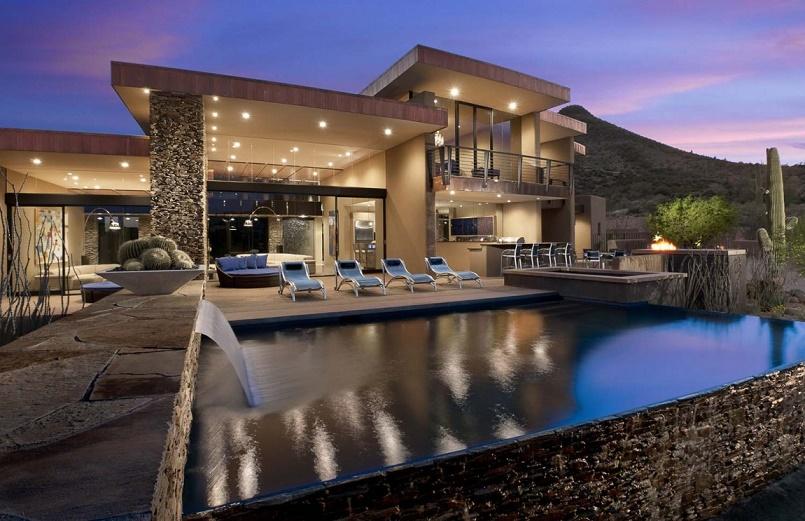 According to a research, work from home fags out most of luxury estate buyers. 27% of luxury buyers named work from home as a 'serious problem'. Together with the stress and disappointment that it causes, remote work still influences the possibility to buy.
**Recent research consists of data from rich people from 20 countries and living in almost 32 Mio. individual houses.
Here are the main trends expected in 2022 in luxury real estate market:
• Having the possibility to work from home (or combination of office and home work), house buyers will continue to prioritize the possibility to spend more time enjoying life in their 'second home' or 'vacation home'.
• Due to the pandemic hit, buyers are no longer using their vacation homes just for vacations. Instead, they spend much more time working remotely and dividing their time between their 'main' and 'second' homes.
• Today's buyers prefer smart home technology and convenience to flashy and luxurious designs for their luxury homes much more than previous generations.
• Holiday homes abroad are another trend that is becoming more popular in the post-pandemic world. Luxury buyers choose more places to stay overseas. They prefer rural areas, again paying additional attention to space and privacy.
• Many luxury buyers were trying to get a new citizenship in the early days of the pandemic hit, especially those who lived in high pandemic areas, as well as those who were looking for excellent medical care.
• Globally, wealthy people are still very interested in buying residential property at any price, and this amount increased 33% over last year.
• More than 14 million of rich families are still interested in buying a house. 6.4 million of the latter are in the luxury segment. Another 1.2 million luxury house owners have expressed interest in selling in the next 3 years, which is 32% higher than in the last year.
• The global trend in residential property demand will continue to grow in 2022. The number of individuals in the residential property purchase market will increase by the end of 2022: from 19% in 2021 to 39% in 2022 in Europe, and from 30% in 2021 to 37% in 2022 in the Asia-Pacific region. 46% of respondents from the Middle East, especially consumers from Saudi Arabia and the UAE, show the greatest interest in purchasing residential real estate, as these people continue to diversify their investments. North America shows moderate growth: from 21% in 2021 to 25% in 2022.
Priority in High-Quality Comfort
Due to Covid-19 the issues related to air filtration and cleaning modes of the house became more common. The residents pay more attention not only to luxury condominiums, but the ones with open areas, roof terraces, co-working areas, spa areas and other health services. Starting from spa areas onsite to complete sanitary service, high technique filtration, lighting and even medical services onsite – all this becomes the standard for luxury residential buildings.

Increase of New Construction and Development
It is expected that developers will continue to increase the amount of dwelling construction in 2022. Luxury estate developers re-consider their designs in order to meet after-pandemic needs of the clients. Most of them have redesigned their projects in order to include expanded outdoor areas, home office spaces, and such amenities as smart houses and air filtration systems.